Western Kentucky Pride Association
|
home


About Us

GLBT PRIDE

gay pride , noun, Definition: movement fostering pride in being gay: a movement that encourages gay people

to be open and proud about their homosexuality ( informal ) "Encarta Encyclopedia"
( unknown pride participant, submitted from the web )
Colors of the Rainbow Flag:
The original flag had eight stripes from top to bottom: pink (sexuality), red (life), orange (healing), yellow (sunlight), green (nature), turquoise (magic), indigo/blue (serenity), and violet (spirit). Within a year, the flag had shed two of its stripes—pink and violet. According to Gilbert, they "ran out of pink dye." The violet stripe was later taken out to create an even number of stripes on the flag. A black strip is sometimes added to recal thise lost to the aids epedemic. Other variations of the flag have since been adopted to represent various sub cultures within the community and are available through most flag suppliers. For example the addition of a canton of the Stars representing the United States, or the addition of the Red Ribbon for Aids Awareness.

About The Western Kentucky Pride Association
This group was established to provide a common place where members of the Gay, Lesbian, Bi-sexual and Transgendered communities of Western Kentucky or North Central Tennessee and their friends and families can come together to celebrate GLBT Pride with like minded individuals.
Membership in the Western Kentucky Pride Association is open to all individuals who believe that a person, whether male, female or transgendered, has the inalienable right to pursue a healthful and happy life free from discrimination based solely on the sexual persuasion of the individual in question.
It is our belief that sexuality, much like religion, is a personal matter and each member is encouraged to be who they identify or perceive themselves to be.
We do not endorse or condone discrimination based solely on age, race, creed, nationality,
religion, gender, nor sexual orientation.
We stand together proud of who were are and the uniqueness that makes us each truly special.
*WE CELEBRATE DIVERSITY*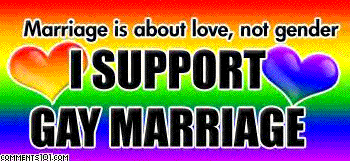 Western Kentucky Pride has a new Blog.
Join Our Yahoo Mailing List Here
Visit Western Kentucky Pride on My-Space