Western Kentucky Pride Association
|
home

Pageant Application

Pageant Application

Below is a link to the Mr & Miss Stonewall Pageant application in Word format. If you have problems with the download or need it sent to you in "Text Format" please let us know and we will be happy to e-mail it to you.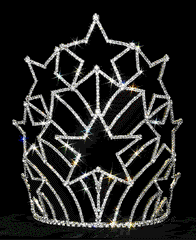 Help us spread the word by printing a flyer and posting it on a local bullitin board or in a local business.
Depending upon your browser setting you may need to use the back button to return to this page after viewing and printing the files above. To save the files to your computer simply right click your mouse button and select the "Save As" option. Name the file and then click on save. Once this is done you can open the file and print as many copies as you may need.
Click here to vote for your favorite Drag performer or to add your own picture for ranking.
Place our Ruby Slipper Award Graphic on your site, and let the world know your website Sparkles!
To learn more about the WKPA organization or its sponsored events use the links provided on the top right of this page. Volunteers and participants are always needed.